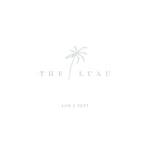 Our annual Luau event is a full kite, wing and SUP demo day and beach social.
Looking at a weather forecast of light southeasterly wind and possibly afternoon sunshine, we'll be moving the day a little earlier than originally planned to be able to enjoy an afternoon chill together, if conditions do turn ride-able we'll scramble a plan to re-locate to the seaside with demo gear for a session.
Swing by anytime from 10am to check out and chat about the latest kit from our favourite brands, enjoy a live DJ set, Hawaiian style cook out as well as kit and coaching talks from brand reps and the Poseidon crew too.
Brands include: Ozone, Axis, SIC Maui, Flysurfer, Slingshot, Ride Engine, Starboard & Fatstick.
10am | Safety Recap Talk with Poseidon team
11am | Kite set up and tuning talk with Freddie from Ozone
12pm | Wingfoil setup and tuning talk with Nick Dempsey
Reggae beats by Colin Salisman from 12
Food is on us, served for lunch around 1pm.
Everyone welcome to come and join the vibe, enjoy Hawaiian flavours and share the stoke on our favourite sports.