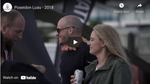 Passion for the sports we offer is centre to our ethos, experience in our field sets us aside and an appreciation of the flexibility required to work within the UK watersports is vital to how we operate .
Working alongside business owners within a full time and part time team our entire crew are strong individuals who are able to adapt to customers and scenarios quickly, keeping within our company procedures and always able to prioritise professionalism and customer service to ensure everything we do is kept to a very high standard. You must be confident operating independently and equally capable of communicating well within the team.
Poseidon is a business that is growing and expanding and we're looking for the right people to join us and help us to develop what is already everyone's favourite spot at the beach. We work hard, then play harder, making the most of the perks this lifestyle living gives us. That means everyone mucking in when needed and enjoying a cold one together once we're all off the water. With so much in the pipeline for 2022, we're looking to welcome a couple more positive people into the crew. Instructors, beach managers and beach helpers, keen to get involved? Send us your CV and a covering letter telling us a little more about you.
Based in the idyllic Sandbanks lagoon, lessons are run in the calm waist deep waters of the harbour, with various advanced riding locations no more than 20 minutes away. The local areas of Ashley Cross and Westbourne have a solid vibe and a decent night life too.
WHAT WE'RE LOOKING FOR…
FREELANCE KITE, WING & SUP INSTRUCTORS
Joining our team of coaches, you'll be welcomed in to a tight knit passionate crew of riders, spreading the stoke for our sports. Teaching day in and day out, we can give you as much or as little coaching work as suits you. Living the lifestyle and spending as much time on or in the ocean as possible we don't just talk a good talk, before or after a hard days work…no worries, you'll find us pumping up or paddling out, always ready for a session. You'll need to be ready to be hands on, getting stuck in to work as a team, helping out the local kite community if and when needed…all in all representing our centre and our sports in the best light.
Flexible contract, 1-50 hours per week
Strong hourly rate
Experience and qualifications required
Must be a sociable team player, ready to graft
Attention to detail and understanding of high quality customer service essential
Passion for riding and getting people into the sports
Help with local accommodation can be arranged
BEACH HELPERS

A better way to spend your summer than stacking shelves, you'll be responsible for keeping the beach looking great and in working order. You'll be handing out wetsuits and equipment to customers, setting up paddleboards and keeping an eye out for anyone that might have a question or need anything at the beach. You'll need to be proactive, a good team payer, preferably passionate about watersports and be ready to graft like the rest of the crew.
Energetic watersports enthusiasts preferred
Weekend, evenings and school holidays
No experience required
On the job training
Day rate
Job perks
CENTRE MANAGER
Customer service, helping to manage marketing platforms, planning, admin and ecommerce are our big five.
You'll be responsible for the day-to-day running of the centre, managing coaches, serving customers, dealing with enquiries and the general jobs that come hand in hand with a watersports centre. So if it's windy you'll be meeting and greeting customers for lessons, handing over to coaches, managing payments, liasing with customers about any changes in the weather, ensuring the day is run smoothly and that all customers leave having had a top notch experience both on and off the water. On the windless days you'll be serving paddleboard customers, maintaining the beach and centre, repairing equipment and dealing with enquiries both live at the beach and via phone and email too.
Full-time contract
Management experience preferred
Customer service, retail or watersports industry experience essential
Must be a sociable team player, ready to graft